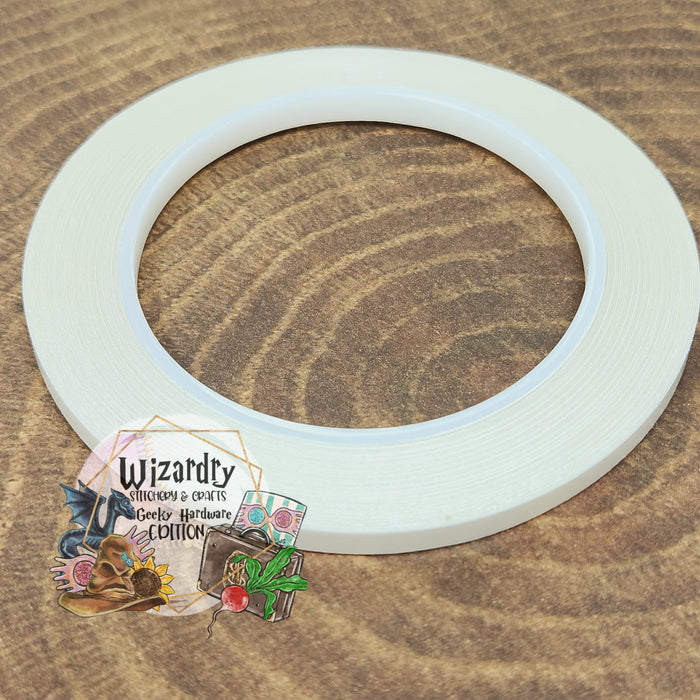 Wizardry Stickery Double-Sided Tape (GeekyDST) - Super Sticky Water-Soluble
You are purchasing one roll of Super Sticky Water-Soluble Double-Sided Tape.  Please select the width from the menu.
Each roll is 20 yards in length.

Clear
Double-Sided

Dissolves in Water 
Requires Scissors/Snips to cut

Best used with fabric for a temporary hold before stitching and hemming.
*This tape is NOT permanent*
We recommend that you keep this in the bag provided or similar container.