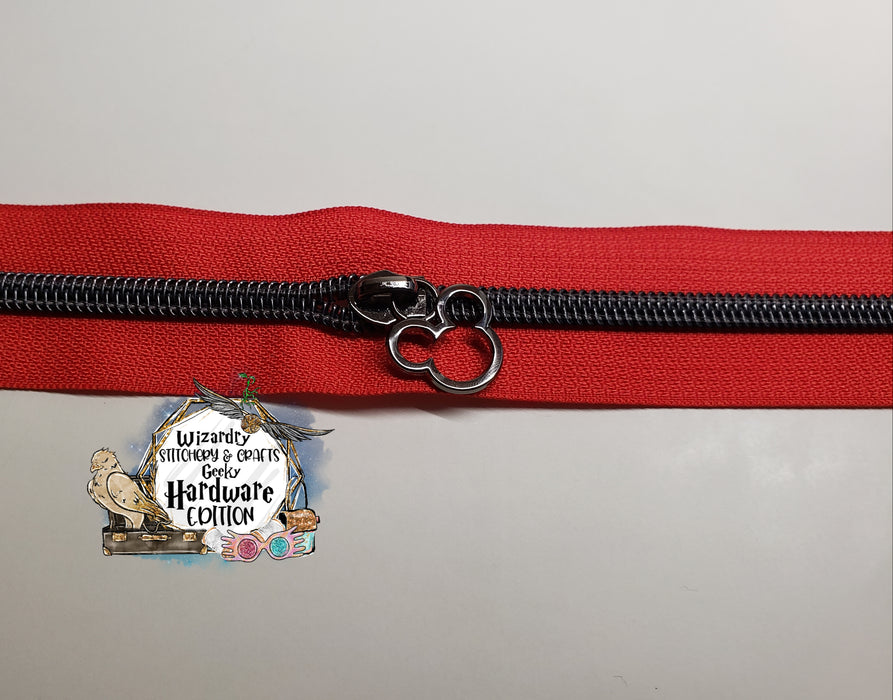 You are purchasing Christmas Red #5 Nylon Zipper Tape

Select your Tape Color, Coil Color, and Zipper Tape Length from the menu. 
These are pre-cut.  If multiple of the same color are ordered, they will not be continuous.

All coils in this listing (with the exception of Solid & Red) have a Metallic finish.
Nylon coils are embroidery safe.

Additional items pictured are not included.