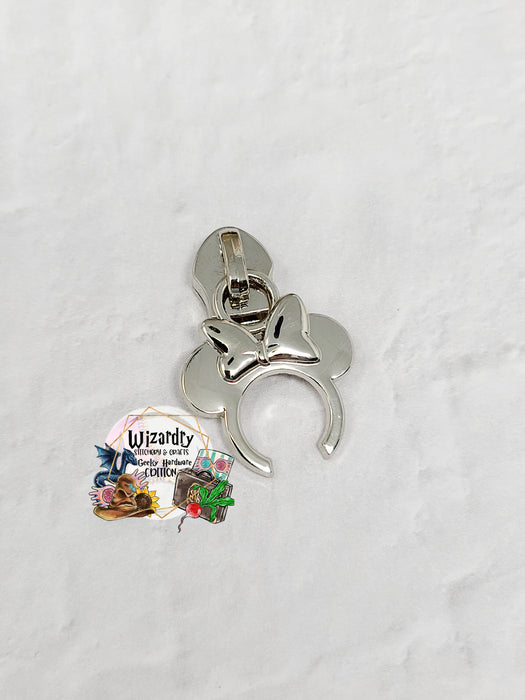 Ears w/Bow #5 Nylon Zipper Pulls
You are purchasing custom designed Ears Zipper Pulls.  They are made to fit true #5 nylon zipper tape (with wider teeth).
Quantity of 1 = 5 zipper pulls EXCEPT Color Variety Packs = 6 zipper pulls, 1 of each color.
Rainbow finishes will vary.