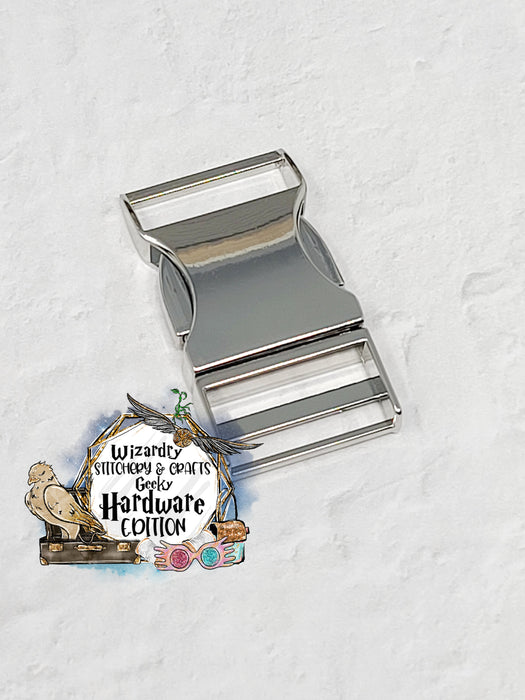 1" Metal Release Buckle (Single) *AS-IS*
You are purchasing a 1" Metal Release Buckle.  These are made to fit 1" straps.

Approximately 2" wide x 1 1/8" tall with no curve.
These buckles have a small design flaw which allows them to wiggle slightly.  These are sold AS-IS!  Please see the video in our group if you would like to see them in action before purchasing.  
Rainbow finishes will vary.